All-new 2014 Chevrolet Silverado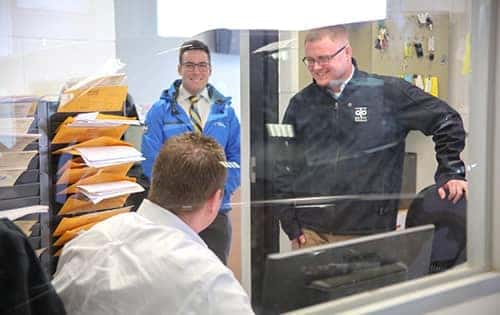 General Motors has unveiled its all-new 2014 Chevrolet Silverado! The Silverado hasn't been redesigned since 2007 and GM thought it was time for a change! The Silverado is one of GM's best-selling vehicle lines and for good reason! The Silverado is powerful, reliable and now an even better looking pickup!
This 2014 Silverado is said to be more capable and efficient than the older model! At the unveiling, GM North America President Mark Reuss called it the "most refined pickup truck ever." This redesigned Silverado takes on a tougher appearance which is sure to turn heads. Its signature stacked headlights and twin-port grille are larger and more prominent than before, while the slab sides of the outgoing Silverado are replaced with sculpted shapes and bulging, squared-off wheel arches.
Some of the other improvements made are the swept back windshield, a hood with twin "power domes" that direct air over the windshield wipers, triple-sealed doors set into the body, integrated rooftop and tailgate spoilers and shields and deflectors to smooth the airflow under the vehicle and around the rear tires for better fuel efficiency and reduced wind noise. The 2014 Silverado comes with a 4.3-liter V6, 5.3-liter V8 and 6.2-liter V8 engine. GM has promises that the 6.2-liter will be the most capable engine in the class.
The interior of the Silverado has also had some chances made to it creating a sleek and high tech look! An upright dashboard with big knobs, buttons and rocker switches close that can be operated with work gloves on are key elements of the design, Chevrolet's MyLink, will also be an option in the Silverado. GM says the compartment in the center console is large enough to accommodate a laptop computer and hanging file folders.