Charging Up Efficiently in N. Tonawanda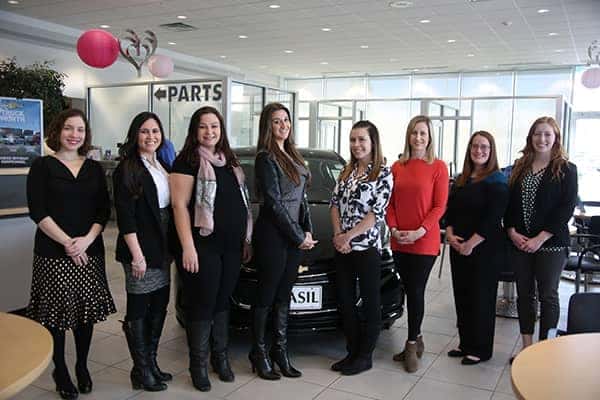 Audubon Machinery Corp. sees a bright future for electric cars and wants to tap into the business of recharging them.
The North Tonawanda-based manufacturer is making electric vehicle charging stations that draw their power from solar and wind energy produced on-site.
"That's really our angle," said Joseph M. McMahon, Audubon's president. "There are other manufacturers out there that are offering just a charging station that plugs into the grid. Our angle is to tie the renewable energy-producing gear to the charging stations."
Audubon's systems, which come in 120- and 240-volt versions, are not designed for use in homes. "Our target market is going to be other businesses, other factories, other companies that would like to make an environmental impact and provide similar stations either for their employees or their customers," McMahon said.
The company has two charging stations at parking spaces at its plant on Wurlitzer Drive, with power supplied by a wind turbine and a solar array on the roof. Any Audubon employee who buys an electric vehicle can charge it for free during working hours.
Audubon showcased its technology Monday with help from Joe Basil Chevrolet in Depew, which brought in three Chevy Volt extended-range electric vehicles for display and test drives.
James D. Basil, the dealership's president, predicted that charging stations will become more commonplace as electric vehicles gain acceptance. "You're going to see those in malls, theaters, schools, businesses."
Electric-powered vehicles such as the Volt and the Nissan Leaf are trying to win favor in the U.S. market. Both the Volt and the Leaf have recorded modest sales so far. Nissan reported selling 1,362 Leafs in August. GM sold 302 Volts, with sales hampered by a temporary plant shutdown. But both manufacturers are pledging to step up output, as they expand the sales territory for their vehicles.
David A. Kostick, a sales engineer for IMT Solar, a division of Audubon, said charging stations can help electric cars catch on. "Electric cars are like any other new technology. Without infrastructure, they'll never take off," he said.
Source: The Buffalo News