Finding the Right Car for a Young Driver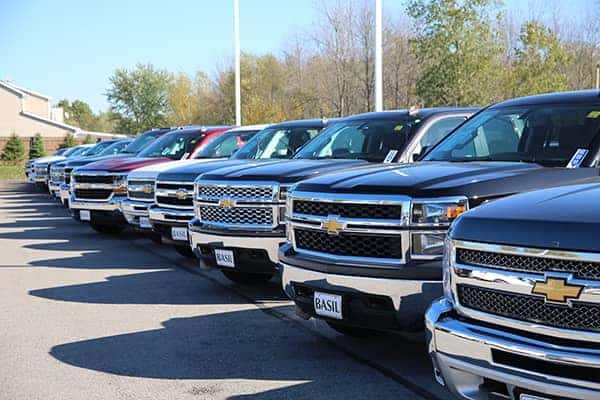 Shopping with someone else in mind is never easy – especially when shopping for someone else's first car. Young drivers are likely drawn to sports cars, big trucks, classic cars and anything with an expensive price tag. Parents, who often end up co-signing for these vehicles, suggest safer more economic vehicles only to be reminded of how 'un-cool' they are. How can a parent bridge the gap between the car a young driver wants and the car a parent wants for them? Firstly, they must understand both what features a young driver wants in a vehicle and why these features are so important.
Understanding the Younger Driver
Teens and young adults can be picky to shop for with any type of electronic device and cars are no exception. However, there is a major difference between buying a $300 dollar I-phone and spending anywhere from $15,000 to $20,000 on a new vehicle. When you are buying a car you are making a commitment and this is especially important when two people are trying to buy a vehicle together.
According to Hannah Elliott, writer for Forbes magazine and author of "10 Cars Teens Want Most" young drivers are influenced by their friends and classmates as well as the media. According to Elliott, "Experts say the primary forces shaping teenagers' brand preferences are the internet and peers." The media can have a major effect on young adults preferences. Often times a teen or young adult becomes interested in a vehicle because of its role in a movie or TV Series.
The success of the Chevrolet Camaro in the summer block busterTransformerswas a major opportunity for the classic sports car. In fact, the product placement tactic was so successful for the premiere of the third movie in theTransformersfranchise Chevrolet released the 2012 Transformers Special Edition Camaro. Rick Scheidt, Vice President of Chevrolet Marketing, told Kelly Blue Book.com, "The Transformersfranchise has helped introduce Camaro – and Chevrolet – to a whole new generation of fans." It only makes sense that teens would want the expensive and glamorous vehicles they see in the movies they love, but why would "generation-me-first" care so much about the opinions of their friends and peers?
According to Janet Fowler, blogger for Investopedia young adults are not the only age bracket to care about the opinions of others. "Whether it's that first beaten-up car that teens save up for once they get their driver's license," she wrote in "5 Things People Buy Because of Peer Pressure", "or a hot sports car purchased by someone middle-aged, cars have a way of inspiring a sense of freedom in most people. Many feel a desire to purchase a car that in some way defines them." Although it may seem ridiculous to a parent, in many ways a young adult's car helps to define who they are to their peers.
What Features Parents and Young Adults Want in a Vehicle
Crash Safety
Affordability
Reasonable fuel efficiency
Easy to insure
Handles well in snow or rain
Aesthetically pleasing
Either sporty or tough looking
Hands free features
Remote start
Ability to connect phone, ipod or MP3 player
The most important feature parents want in a vehicle is safety, and for good reason. The driver's seat can be one of the most dangerous places for a young driver to be. According to the Insurance Institute for Highway Safety in 2010 vehicle accidents were the leading cause of death among 13-19 year-old males and females in the United States. These are frightening statistic for any parent. The Insurance Institute for Highway Safety releases a list of the top performing cars in a series of staged crashes, to create a list of the safest cars available on the market.
| Safest Small Cars 2013 | Safest Mid-Size 2013 | Safest SUV's 2013 |
| --- | --- | --- |
| Chevrolet Cruze | Chevrolet Malibu | Chevrolet Equinox |
| Chevrolet Sonic | | Chevrolet Traverse |
| Chevrolet Volt | | |
Another important feature parents are looking for in a vehicle is affordability – especially if they are the ones co-signing the loan. A car loan is a major step for a young adult. It can seriously help a young adult's credit, or catastrophically destroy it. Finding a price both the parent and young driver can agree to is essential.
When shopping for a car for another person is is extremely important to sit down and figure out exactly how much each individual can bring to the table and the minimum amount each party will have to contribute to afford the vehicle. Another reason why parents shy away from sports cars is that they are expensive to insure.
According to Aol Autos it would cost on average $1,414 a year to ensure a 2013 Chevrolet Camero with a perfect driver. If a vehicle is purchased with a loan often times it is mandatory that the vehicle have collision insurance, which could be a heavy financial burden on a young driver. These are factors both parties must consider before purchasing any new vehicle.
Finding Common Ground
Motor Trend.com keeps a record of many new vehicles and their estimated 5 year cost of ownership. This is a great tool to measure just how much it would really cost to own a certain vehicle. The database takes into account depreciation with time, maintenance and average insurance cost. According to Motor Trend the total 5 year cost to own a new Chevrolet Sonic measures $28,409. Compared to the Ford Focus which has a five year cost to own price tag of $29,295–this is a difference of over $800 over five years.
The easiest way to decide what qualities both parties want in a vehicle is to create an inventory. This in involves both parties sitting down and creating a list of features that you will then be able to check against the vehicles listed in you price range, including Chevy MyLink. This is a great way of eliminating vehicles and making a decision without one of the parties feeling short changed—as it values the opinions of both parties the same.