How to Handle an Accident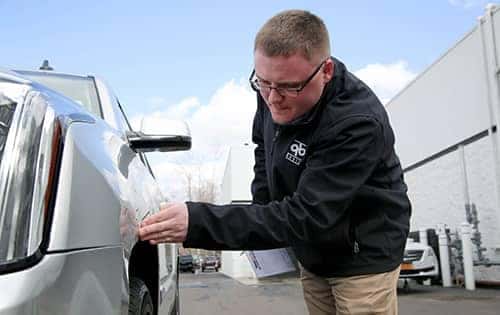 They call them accidents for a reason – no one expects them and everyone wants to avoid them. Like most things people try to avoid, most drivers are confused on how to actually handle an accident. Like any disaster or emergency, accidents are unexpected and drivers must be educated and prepared if they hope to make a quick recovery. In the unfortunate event of an accident you can be prepared by following these steps.
Check On The Other Drivers
Despite what the personal injury attorneys might tell you, the first thing you should do in an accident is not to hide in your car and call a lawyer. The first call you should make is a call out to the other vehicles and if possible get out of you vehicle to see if everyone is alright. Even if the accident is not your fault – and you are understandably upset – put your emotions aside and show some compassion for your fellow human beings. They weren't expecting an accident either. Even if you feel the accident was completely your fault take a step back and avoid taking the blame. Accidents are confusing and it may not be clear who is truly at fault. Craig Howie, writing for Aol Autos cautions, "No matter how emotional you are, try to avoid admitting guilt even if you feel the accident is your fault. That can make things a lot less complicated further along the line."
Get Medical Attention if Necessary
Accidents can cause strange injuries. You may feel like your normal self even right after an accident only to find you can barely get out of bed the next day. The symptoms of whiplash are not always instant but they can cause a severe economic hardship if not addressed immediately. Medicine Net.com explains, "Fortunately, whiplash is typically not a life threatening injury, but it can lead to a prolonged period of partial disability. There are significant economic expenses related to whiplash that can reach 30 billion dollars a year in the United States." If there is any doubt in your mind about yourself or any of the other motorist involved do not hesitate to call an ambulance.
Call the Police
Even if your accident is minor and no one is hurt it is still essential that you call the police. The police act as an independent party in an accident and can review and make an un-bias police report for you and your insurance company to use. Without a police report it can be extremely hard to even prove an accident occurred to your insurance company. If you are going to file a claim you will need a copy of the accident report that the officer called to your accident will compile. So be sure to ask the officer's name and what department and district he or she can be reached at.
If you haven't already update you contacts to include the non-emergency numbers for the police in the surrounding areas and for the accident investigation unit.
Important Contacts
Amherst Police Department – Non-emergency number – 716-689-1311
Buffalo Police Department – Accident Investigation Unit – 716-851-4537
Depew Police Department – Non-emergency number – 716-683-1123
Lancaster Police Department – Non-emergency number – 717-664-1180
Contact Your Insurance Company
Insurance companies want you to contact them immediately after an accident so they offer a variety of ways to report an accident even during the odd hours of the night. Many companies offer a 27/7 hotline. In our day of smart phones and social media many companies allow you to fill out an accident claim report online. Which ever method you choose to report your accident be sure to do it in a timely manner. If you find it necessary, after contacting your insurance company you can contact a lawyer or attorney to represent you.
Reporting an Accident Online:
| Insurance Company | Contact Method |
| --- | --- |
| Geico | Report Online 1-800-841-3000 |
| AllState | Report Online 1-800-255-7828 |
| Progressive | Report Online |
| NYC Mutual | 1-800-234-6926 |
Repairing Your Vehicle
If your vehicle is unable to drive, blocking traffic or a danger to other motorists. The rescue team or officer at the scene will have you car towed – even if you are unable to communicate where you want you vehicle towed. However, but you do have a choice where you ultimately take your vehicle to be repaired – choose wisely and choose Joe Basil Chevrolet!
Your insurance company will only authorize you to have your vehicle repaired at a direct repair facility, or in other words a body shop that they have screened for quality repairs. This is done because often repairs done at such a facility are guaranteed by your insurance company for the lifetime of the vehicle. The body shop at Joe Basil Chevrolet is a direct repair facility for all GM vehicles and many other major models including Ford, Lincoln, Mercury, Toyota, Volkswagen, Saab, BMW, Buick, Pontiac and many more.
Joe Basil Chevrolet also offers rental cars as well as our shuttle service because we know your life cannot stop for an accident. While we hope you'll never have to use us but you can always rest assured knowing you'll have Buffalo's Best Body Shop on your side in the event of an accident!