The 2014 Chevrolet Impala Has Landed!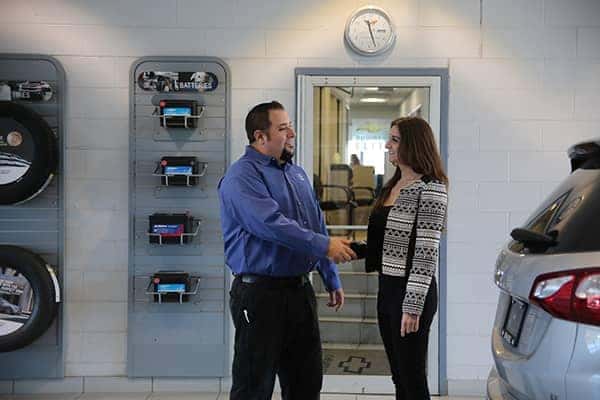 For more than 50 years the Chevrolet Impala has been a household name. Over the years the Impala has had its fair share of facelifts, but nothing as dramatic as the all-new 2014 Chevrolet Impala. The new 2014 Impala has been redesigned, starting with the exterior and continuing to the interior with an upgrade in technology, safety, and overall design. What Chevrolet has done is created a vehicle that is driver centric, but at the same time appealing to the eye. Once you catch a glimpse of the 2014 Impala, you will be sure to race out and buy one.
With smooth, flowing contours this 2014 Impala not only is visually appealing, but also masterfully crafted to be aerodynamic. The shape of this Impala not only contributes to a quiet ride, but also makes it more fuel efficient getting an estimated 31 MPG highway with the 2.5L 4-cylinder engine or an estimated 29 MPG highway with the now available 3.6L V6 engine, featuring Direction Injection and Variable Valve Timing. The Direct Injection and Variable Valve Timing are two of the characteristics of this Impala that create the smooth ride and a boost of power. A grounded stance on this all-new Impala has made it possible to fine tune the ride and handling to create a "connected to the road" experience.
Sophisticated, authentic, and innovative are just three words to describe the interior of this all-new Impala. Every inch of the interior of this Impala was thoroughly gone over to create the most space for the passenger and driver, as well as create innovative storage options that would not subtract from the spaciousness or over-all design. Inside this Impala you will find the 8-inch color touch-screen which is the largest touch-screen that Chevrolet has offered on a vehicle, which not only has a hidden compartment behind it, but also features the new Chevrolet MyLink technology.
This all-new Impala offers up a new standard on safety that in the event of a collision immediately start going to work to protect you and your passengers. The first safety feature that is all important is the air bag and this Impala offers up 10 standard air bags to keep you protected. The next safety feature is the help and support of OnStar that has Automatic Crash Response, so in the event of a crash they will be able to automatically connect to your vehicle to see if you are alright. If, in fact, you do not respond to the OnStar advisor they can use GPS technology to pinpoint your exact location and send emergency help there immediately. But, at the forefront of safety is the structural integrity, and this Impala has a strong, stiff body created by the ultra-high-strength steel.