Can You Lease a Car With Bad Credit?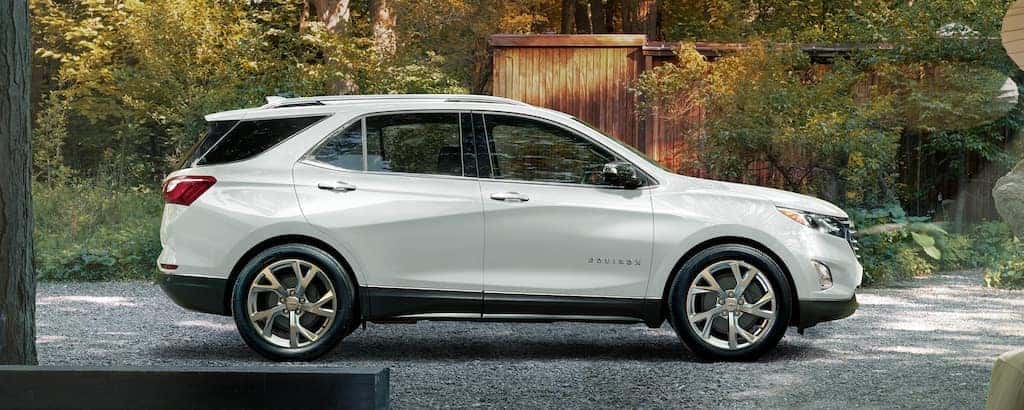 After taking a look at a new Chevy, you're probably wondering what you need to sign to drive it off the lot. If you're hesitating because you have bad credit, don't! One of the most frequent questions we hear from Depew drivers is this one: Can you lease a car with bad credit? While bad credit can certainly make the process a bit more complicated, we're happy to report that the answer is yes — you can lease a new car with bad credit! In fact, leasing is a great option for Buffalo car-buyers with less than perfect credit, due to lower monthly payments compared to financing. Below, we'll outline a few points to make your path to a new car in Cheektowaga as smooth as possible!
---
---
Is it Easier to Lease a Car with Bad Credit?
Car-buyers ask us this question because they've heard it's easier to get approval for lease than a financing deal. It's true: lower monthly payments mean that lenders are more willing to offer a deal to buyers with low credit. Remember that you will still need to pass a credit check, and some lenders will be more understanding than others about past financial hardship — so you should definitely apply with multiple lenders! You should also expect higher interest rates than a buyer with good credit. Check out the following tips for leasing a car with bad credit:
Find a car well within your budget. Use our monthly payment calculator to find out just how much you'll have to pay on a monthly basis, and keep an eye out for special offers.
Inquire about leasing a used vehicle. Many dealerships offer lease deals on used vehicles, even though they may not mention this option on their inventory pages. Even a low-mileage vehicle from a recent model year will cost you significantly less than a new vehicle, so it's worth looking at used or certified pre-owned vehicle leases.
Consider financing a higher-mileage pre-owned vehicle. A well-maintained car with 80,000 miles or more can actually be a terrific deal. Look for a pre-owned vehicle that has perfect maintenance history, was driven regularly, and wasn't exposed to extreme weather or lots of stop-and-go city driving.
Check your credit score before you apply for a lease. This will help you get a better idea of your overall financial situation, making it easier to negotiate with lenders.
Make a larger down payment. Offering to pre-pay the first few months will give lenders confidence that you'll be able to make timely payments. As a result, they may offer you better interest rates.
Bring pay stubs as proof of income. Can you lease a car with bad credit if your financial situation has stabilized? If your low credit score due to past financial hardship, student loan debt, or medical bills — then yes! You're a great candidate for a bad credit lease. Three months of pay stubs will show lenders you can afford the lease you're looking for.
How Can I Lease a Car with Bad Credit at Joe Basil Chevrolet?
Contact our team of financing experts to get started. Our goal is to find a lease deal that fits your budget so you can drive home tp Lancaster in a car you love! If you plan to apply for financing instead, take a look at our tips for getting a bad credit financing deal.
Can you Take Over a Car Lease?
Find Budget-Friendly Lease Offers in Depew !
Contact us to learn more about new vehicle specials for Buffalo-area drivers as well as to find out if you can finance a car with no credit. We're here to answer your car-buying questions and help you learn more about our models with info like the Chevy Traverse reviews!